Business is a romance novel, replete with the "happily ever after…" stories scripted by the successful. The Jeff Bezos, the Bill Gates, the Michael Dell… the history of their entrepreneurial ventures is legen-wait for it-DARY! How a seemingly miniature, godown-room startup burgeoned into a global, billion-dollar empire, is a process only they would know. We know the story of their success, but do we know their 'Struggle – The Untold Story'? Most of us don't, which is why we're misled into thinking that if we follow the footsteps of these legends, we're bound to become legendary ourselves too, one day.
But for every Amazon that churns out turnovers of billions year after year, there's a Snapdeal or a Kingfisher struggling to even sell itself, right?
Which basically proves that there is no sure-shot roadway to success. Worse, there are no shortcuts either. Success is a long drawn process, and the most beautiful (if you see it that way) part about it is – it is never guaranteed. Which is why, neither us nor any legend, can give you the exact road-map to the beautiful destination called success. What we can give you, though, are the following tips, which can greatly improve your chances of success.
Patience, lads!
You must have heard the centuries-old adage "Rome was not built in a day". How do you expect your empire to be up and about in a jiffy then? Unless you're an extremely lucky jackpot-winner or the son of an influential politician in India, success shows its face to you only after years of toiling hard. Sample this – according to a celebrated speaker and author Grant Baldwin, it takes roughly 10,000 hours to be the master at something, anything you do. Also, read up Business Insider's article on how Bill Gates took 11 years in order to get recognized; how Steve Jobs toiled for 2 decades to make Apple what it is today! For those familiar with cricket – think of success as one big, long Test match.
Build a network
Turns out, your Dad did his homework right. Every time he says "meri pehchaan hai, saste me mil jaayega", understand the importance of a network. For those aloknath-y sanskari people who are skeptic, thinking we're talking about corruption here – no we're not. "The objective here is not to get many business cards, but make quality connections that can help you stand out from the competition" says Kartik Yadav on addicted2success.com A network helps to build a consumer base. The single biggest factor, also the cheapest (free, really) form of promotion is word-of-mouth publicity. It is this network – be it friends, relatives, neighbours, anyone – that will help to establish that. Having a varied bunch of people in your network – people working in different fields – helps a lot too. You get the expertise of different fields at your doorstep at virtually no cost. Take an example – your network includes a friend who is a CA, as well as another friend who is an advertiser. By virtue of this, not only do you get tax advice and auditing services at a lot lesser rates than the market, but also free advice so as to promote your business. All these small things go a long way in minimizing costs as well as obtaining expert services in various fields.
Understand your competitors
This is the utmost basic aspect of a business that you must look out for. Be it any industry, any market, the one question that you should always ask yourself is – "What will entice the consumers to choose my product/service over my competitors'?" If you cannot convince yourself to buy your own product, what makes you think the consumers would? The very blueprint of the business should involve satisfying those needs of the consumers that are not being fulfilled by your competitors currently. Understand the strengths and weaknesses of your rivals and position your business accordingly. A classic example being how Jio managed to destroy all competition at once and wreak havoc in the telecommunication market with it's master plans.
There is no gratification in ratification
Kimanzi Constable, entrepreneur, speaker and author, in his article 3 Truths Wise Entrepreneurs Learn The Hard Way, says "You can't wait for permission". Indeed, most of us have been brought up under the caring, watchful eyes of our parents. As a natural consequence, we often become used to the idea of receiving someone and everyone's consent, a nod of approval, before going ahead with anything even remotely risky. Guess what, business doesn't work that way. No decision can ever be made if you keep waiting for 100% consensus from all and sundry. Something will always seem wrong – but perfection lies in how adeptly you handle those imperfections.

Innovation is sacrosanct
"Hey! What's new?" You're allowed to have trouble answering this question only when asked by a pesky relative constant badgering you like "aur batao?". Not when it's about your business. In an ever-changing, dynamic environment like today, if you can't innovate, get ready to get kicked out. Ola and Uber have been magnanimously successful because they took a simple cab-driving business and then completely overhauled it by their innovative methods of customer retention and satisfaction. Not only success but mere commencement of business requires an out-of-the-box thinking too – Venture Capitalists and crowdfunding websites give no cent to the innovatively absent, do they?
Diversify your investments
As the Stock Market King, billionaire Warren Buffet says himself – "Don't put all your eggs in one basket". Putting all your money is a recipe for potential disaster, even when put in your own company! It is always prudent to diversify your money, your profits into various portfolios. Say e.g, you put 10% of your profit in Bank FD's, another 10% in Mutual Funds, and a further 10% in high-risk but equally high-yielding stocks. You may put in a further 10% intangible assets like property or gold. Here's how the benefit accrues to you –
- Assuming all investments increase in value, your otherwise normal profit now has grown substantially by doing nothing in your core business.
- Even if your stock investments go down, or gold prices decrease, you're still left with 80-90% of your profit, not to forget the sure-shot increase in the value of FD investments. Which would not be the case had you put all that money in say, just stocks.
- Most of these investments act as a security for any loan that you might be looking to take up. Which means you can expand your business manifold with the help of loans secured with these investments.
The trick is to diversify across a varied form of instruments providing a varied level of risk and growth.
Make a brand, not sales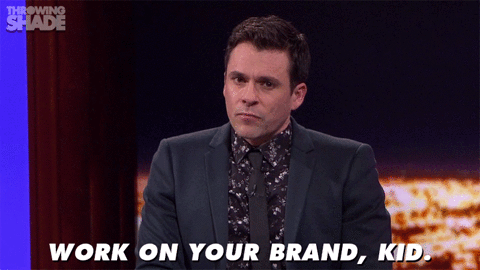 It is one of the commonest rookie mistakes to think the Turnover column is all that matters. Sure, the money a venture makes is depicted by the sales. But mere sales is not what makes someone the best in the business, does it? The power of "Brand" is what allowed Cadbury to regain top spot in the Indian FMCG market despite the controversy of insect-pilferage rocking its sales. More so, "Brand" is what allowed Nestle's Maggi to remain India's favourite despite being banned for months due to alleged substance misuse. Brands can only be built by giving value, giving quality, and giving more than their money's worth to the customer. Treat one customer like a King and he shall bring 3 more the next time. So much, that even your faults get covered by your brand image in the market. Apple fans anyone?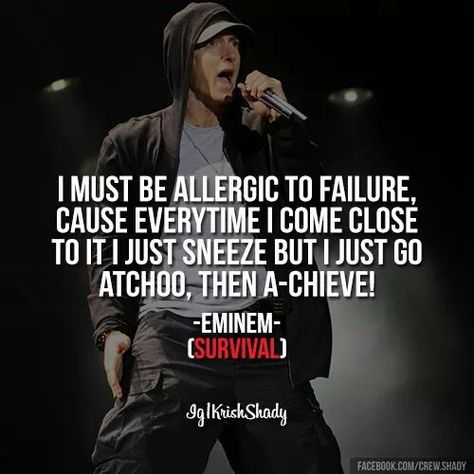 Here you go, here are some of the tips we think can go a long way in making you the next success-sensation. Nothing works as inspiration like rewards though, right? So head to your favourite section specially curated for you, by you, to pamper yourself every time you make a profit and tick things off your entrepreneurial checklist! Head out there!