Internship has become a buzz word for today's youth and very rightly so. Employers in today's workforce market rely heavily on resumes that illustrate a relevant work history, whether that's from internships, volunteer work, or actual job experience. A practical work background carries a major significance when attempting to enter the job market. It's all about competition. Not only are businesses competing against each other for a competitive advantage, but people are also competing to land that coveted position in a company.
Here, we try to list down 7 websites which can act as a bridge between you and the internship you are looking for.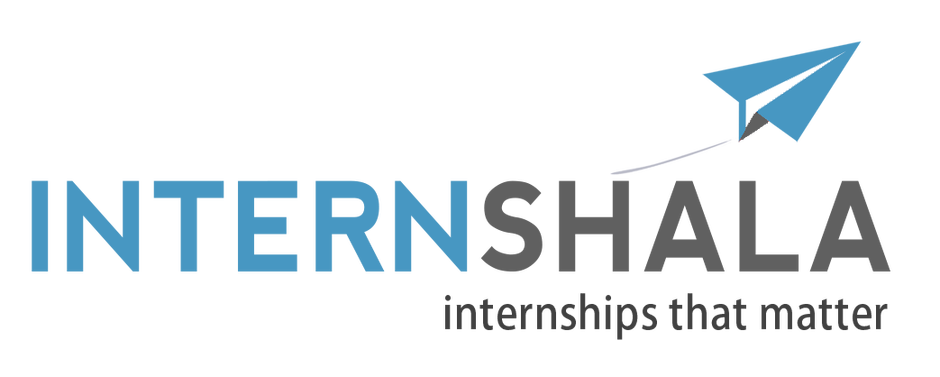 Internshala is an internship platform, based out of Gurgaon, India. Founded by Sarvesh Agrawal, an IIT Madras alumnus, in 2010, the website helps students find internships with organizations in India. Internshala is no.1 internship & training website for students in India with 4000+ paid internships in Engineering, MBA, media, law, arts & other streams.
LetsIntern aims at providing a single platform for interaction between 10 million graduates across India and thousands of organization spread across the length and breadth of this country.  It offers internships across sector and disciplines, so whether you are law, architecture, engineering or art student, it caters to all of you. Similarly, it caters across firms.
MakeIntern is an online portal which provides the best internship opportunities in India. Such as Summer Internships, Virtual Internship, Paid Internship and many more. It helps in providing internships across various sector and disciplines, like law, architecture, engineering, arts or management student, it caters to all of you. Similarly, it caters across firms.
Hello, Intern is a new venture based on the idea of naukri.com but in a different field. hellointern.com differentiates from naukri.com by providing services in the field of training/internship, summer jobs, part-time jobs only. Right now they are focusing mainly on the domain of technical internships. They provide a FREE listing of companies' internship positions and help them select the profiles best-fitting to their requirements. They already have more than 2000 students registered from premier institutions like IITs, NITs, ISM Dhanbad etc. in less than 3 months.
Well if you are in the Job market and don't know about LinkedIn, then it would be like not knowing the sun. LinkedIn is a business- and employment-oriented social networking service that operates via a website and mobile apps.  500 million members in 200 countries, out of which more than 106 million members are active. It offers internship as well with major companies listing openings through the portal throughout the year.
Intern Theory provides you access to a variety of student-credit opportunities (paid/unpaid internships, volunteering at NGOs, virtual jobs etc.) that will ensure that you will cultivate the right amount of experience and the ethics of hard work, responsibility, discipline and of course the cool notion of 'being at work'!
The word 'Naukri' translates to 'Job' in English. As of Dec 2016, Naukri.com had a database of about 49.5 million registered job seekers and an average of about 11,000 resumes was added daily while about 130,000 resumes were modified daily during the Fiscal year 2013-14. Those statistics in itself speak about the potential of the website and its capacity to get you an internship!
I hope this article gets you what you want and the company where you want to be. A suggestion would be to keep checking multiple portals for intern openings.
Till then, May the force be with you! 😋