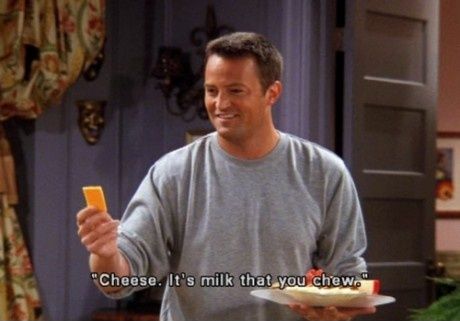 "Pants – like shorts, but longer!" If coming up with slogans like these is your favourite way to kill time (along with people around you!), you're probably cut out for a career in advertising. The chan-chan-man realized it. If you're still not convinced enough, ask yourself – is creativity your forte? Coming up with witty and catchy phrases, or the ability to create beautiful graphics? Do you think you have the innate talent to make someone see what you want them to see? If the answer is yes to any or all of the above, we have news dear! Amul banners are out there, waiting for you to conjure up their new advertisements! Now that the seed of interest in advertising has been planted in you, here's how you can nurture it and reap an exciting as well as lucrative career out of it –
Study Time!
Yes, its established that you have the talent to grow big in advertising. But the world doesn't run on plain talent, does it? Ask Vinod Kambli, if you so wish. So the first thing you have to do essentially is to hone your skills as a budding  advertising student. Hundreds of colleges in India provide various degrees in courses that provide you with a platform to enhance your skills and make you market-ready.  We bring to you the Top 5 colleges in India providing various courses related to advertising –
Indian Institute of Mass Communication (IIMC) - DelhiEstablished in 1965, the IIMC started offering Advertising and PR course in 1981. It provides hands-on, practical approach and provides students in-depth training of all relevant software required to excel in the field of advertising.
Duration – 1 year Fees – Rs. 1,02,000/- 
2) Mudra Institute of Communication (MICA) - Ahmedabad
Set up in 1991, MICA has in, a very short span, become one of the best colleges in the country for advertising, media, digital communication, etc. Available as an online course, it aims at skill as well as perspective building for junior and middle-level executives in the domain of Advertising Management. It seeks to deliver skills for managing advertising businesses, by combining theoretical learning in the field of communication with the right blend of management education.
Duration – 1 year
Fees – Rs. 1,25,000/- (excl. Taxes)
 3) Xaviers Institute of Communication (XIC) - Mumbai
XIC was initiated in 1969 by The Catholic Bishops' Conference of India to develop scholarship and professionalism in the media. The Bombay St. Xavier's College Society Trust, that owns the college, has now gained autonomy as well. The campus is also one of the most aesthetic ever, providing students with a reflection of Gothic culture through artistic stone wall inscriptions around the property. The Advertising & Marketing course comprises 27 modules, seminars, workshops and some client projects (the costs of which are included in the tuition fee). The total of 375 sessions / 74 credits (including 2 credits of Internship), makes the student eligible not only for the diploma but also for the industry.
Duration – 10 months
Fees – Rs. 2,31,630/- (excl. taxes)
 4) Symbiosis Institute of Mass Communication (SIMC) - Pune
A pioneer of excellence, SIMC has been churning out intellectuals for over 2 decades. Although primarily it deals with mass communication, its 2-year MBA program also covers various subjects and electives which provide intrinsic knowledge in the field of advertising. The MBA program also gives students a chance to learn about the parallel fields of advertising, such as communication, media, PR, marketing, etc. Thus  industry specific knowledge and skill sets , thereby enabling you to enhance your lucrative value by the exponential.
Duration – 2 years
Fees – Rs. 4,50,000/-
 5) International School of Business & Media - (ISB&M) Kolkata
ISB&M, with its sprawling campus in Kolkata, offers the PGDM in Media & Communication, with various specializations and subjects, one of them being Advertising Management Public Relations. Amongst the top 30 B-schools in the country as per Business Standard, the course offers one of the best means for students to grip the field of advertising and ensure a successful career. It boasts of alumni holding enormous responsibilities across companies such as Amazon, Flipkart, Viacom18, etc.
Duration – 2 years
Fees - Rs. 4,80,000/- (excl other expenses)

For more colleges, details about each college, rankings, comparisons, as well as reviews, head to SarkariExam/Shiksha/Ayushveda
Scope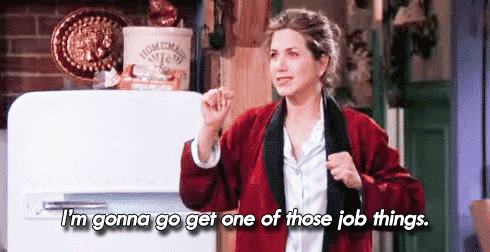 Now that you've put in your hard work, gained a degree, it's time you got back something yourself, right? A career in advertising means working in an ad agency, where you create ads for the brand/(s). Simple as that? Precisely. A career in advertising can have 5 parallels –Head to JagranJosh/India Education/Gradirelenad/targetjobs for a detailed overview.
Show me the money!
We know you've had this question on your lips since the start – "kitna deti hai?" Varies, depending on which agency you work in. Some of the top agencies in India are as follows…
The biggest ad agency in India.
Clientele - Dove, Guinness, Hathaway, Rolls-Royce, Schweppes, Philips, Unilever, Morton salt, Qualcomm, Nascar, IBM, etc
Dealing only with the biggest clients, "small" is a word they do not know.
Clientele - Asian Paints, BJP, Blue Star, Café Coffee Day, Ceat, Godrej, ITC, Kellogg's, Levis, Lodha, Marico, Max Life Insurance, McDonald's, Pidilite, Piramal Healthcare, P&G, Raymond, Snap Deal, Times Television, TVS, etc
The men behind your favourite childhood line "Maggi Maggi Maggi!"
Clientele - Cartier, BNP Paribas, Citi, Heineken, Loreal, Nestle, P&G, Renault, SIEMENS are a few brands they've worked with.
The oldest ad agency, also the first one to provide TV commercials in India.
Clientele - Axis Bank, Bajaj, Britannia, Hindustan Unilever, Havells, Idea, Johnson's Baby, Maruti Suzuki, Micromax, Tata Tea etc.
One of the leading ad agencies in India right now.
Clientele - Apollo Hospital, DSP Merrill Lynch, Hero Honda, Satyam Infoway, Star news, Standard Chartered, Ministry of Finance, Ministry of Defence, Pepsi Foods, 20th Century Fox, Van Heusen, Hero Motors, and Parle, amidst others
To know about more ad agencies, visit Sutrahr
Salaries in India are far less than their counterparts in foreign nations. However, on an average, various jobs positions in the industry provide the following figures -
The bigger companies, like the ones mentioned above, do however, provide a lot more lucrative scope -
Besides all of this, you may even choose to incorporate your own ad agency after some years of practice and establishing a strong network. In which case, the profit is all yours!
So who said there ain't no money in advertising?
Go ahead, create wonders. This is probably the only field that actually allows you to love what you're doing, and do what you love. Why step back then? This, after all, is the kind of success that very few manage to achieve!
We'll be waiting to see you on the other side of success, rejoicing like